Thank you for your inquiry.
We apologize we do not have an English manual for Digi-Key part search. 
Digi-Key components can be searched for by following the steps below.
To search for Digi-Key components:
【Image 1】
Click the information icon located at the right side on a Digi-Key Part Number field in the Component window and then select Search.
◆Component Window
https://www.quadcept.com/en/manual/schematic/post-90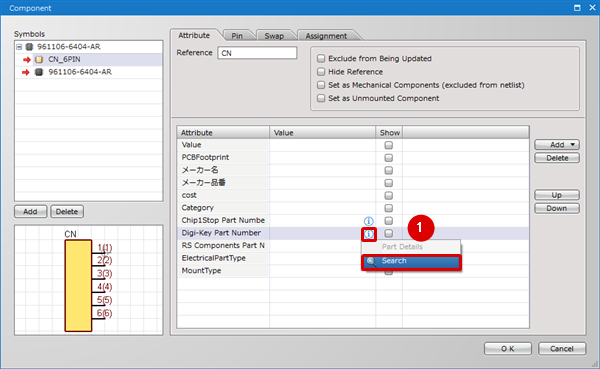 【Image 2】
A Digi-Key Search window will open. Search for components using a search box, a category list or a filter. 
After you have found your desired component, click the Digi-Key Part Number of the component.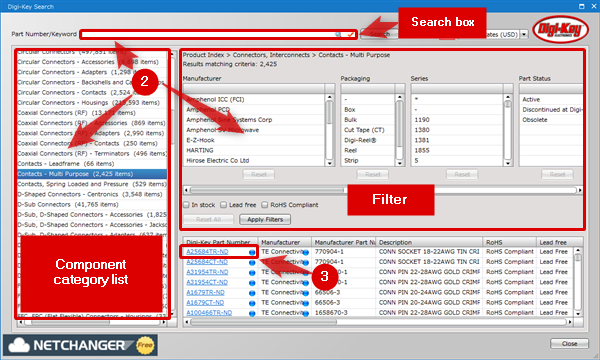 【Image 3】
A window entitled Digi-Key Part Details will open, and you can see the detailed information for the component there.
In addition, you can import the value to your library if you need. 
Select one of your Quadcept component's attribute to import from the pull-down menus located at the Import to column.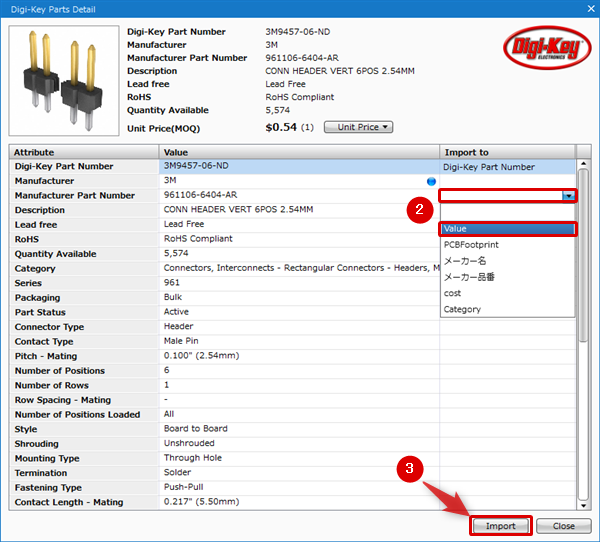 【Image 4】
The Digi-Key component information will be imported to your library.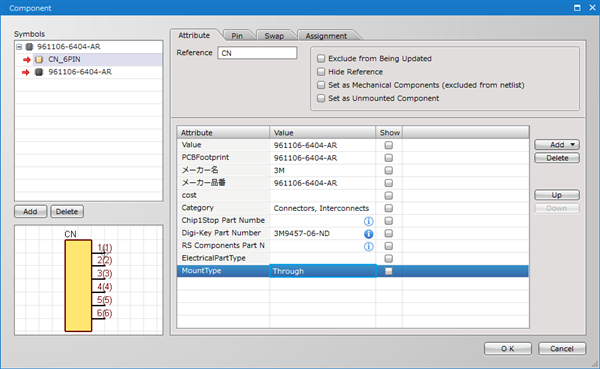 By the way, the part link feature including this Digi-Key part search is a function allowing designers to see the detailed information of components each distributor provides, and order their components directly through Quadcept. 
Please note that this does not support to download their libraries.
If you wish to download libraries available in Quadcept for PCB layout, we offer a free component library called Share on cloud.
 Moreover, we link with one of the world's largest library providers, Ultra Librarian.
For details on how to access those libraries, please see the following manuals.
◆Ultra Librarian
◆Import Ultra Librarian
◆Share (Component Shared Library)
If you have anything unclear, please let us know.
Thank you very much.